Welcome to the official website of the Republican Party of Armenia (RPA).
The Republican Party of Armenia is a national conservative party. Our objectives and mission are supported by the idea of eternity of the Nation and Homeland.

We do hope our website will provide you with all the necessary information on the party's ideological mission, its main objectives and participation in the country's public and political life, the main areas of performance, its achievements and accomplishments as well as future programs and activities.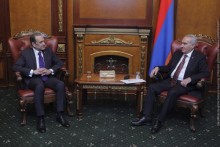 On February 21, the President of the RA National Assembly Galust Sahakyan received Ambassador Extraordinary and Plenipotentiary of the Arab Republic of Egypt to Armenia Tareq Maaty. Welcoming the Ambassador in the RA National Assembly, Galust Sahakyan has noted that Armenia and Egypt have...
more →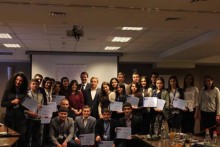 On 17-19 February at "Hyatt Place" Hotel on the joint initiative of Konrad Adenauer Foundation /KAS/ and RPA Youth Organization a 3-day program on the theme "Perspectives and challenges of the new Constitution in the context of the Parliamentary Elections 2017" was held...
more →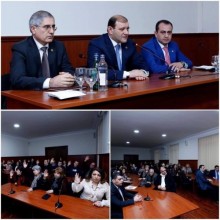 On 20 February a council meeting of RPA Erebuni territorial organization was held, which was attended by the member of RPA Executive Body, Yerevan Mayor Taron Margaryan, the Chairman of the RPA Organizational Committee Ruben Tadevosyan, the Head of Erebuni administrative district Davit Grigoryan...
more →