Welcome to the official website of the Republican Party of Armenia (RPA).
The Republican Party of Armenia is a national conservative party. Our objectives and mission are supported by the idea of eternity of the Nation and Homeland.

We do hope our website will provide you with all the necessary information on the party's ideological mission, its main objectives and participation in the country's public and political life, the main areas of performance, its achievements and accomplishments as well as future programs and activities.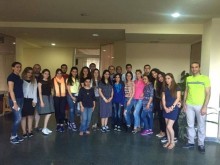 On the initiative of RPA Youth Organization the next educational program was held in Tsaghkadzor. Students of Summer Political School named A. Margaryan and members of the Foreign Affairs Committee of RPA Youth Organization participated in the program. Within the frameworks of the program...
more →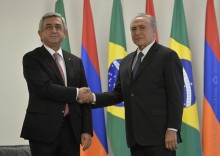 President Serzh Sargsyan, who is in the Federal Republic of Brazil on a working visit, on August 12 arrived at the capital of the country Brasilia. After the official welcoming ceremony, the President of Armenia met with the Acting President of Brazil Michel Temer. At the beginning of the...
more →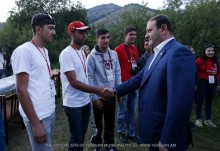 The first youth and students gathering "Force of unity" in which students of Yerevan and NKR universities took part was held in Hankavan from August 6 to 11. The program was implemented at the initiative of the youth council of the foundation "National Polytechnic University of...
more →