Welcome to the official website of the Republican Party of Armenia (RPA).
The Republican Party of Armenia is a national conservative party. Our objectives and mission are supported by the idea of eternity of the Nation and Homeland.

We do hope our website will provide you with all the necessary information on the party's ideological mission, its main objectives and participation in the country's public and political life, the main areas of performance, its achievements and accomplishments as well as future programs and activities.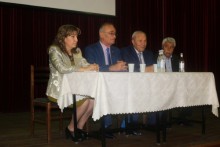 On 14 October, 2016 a reporting meeting of the initial organization N 20 of RPA Qanaqer-Zeytun territorial organization was held. 25 members out of 32 participated in the meeting. 7 members were absent for excusable reasons. The meeting was attended by the Dean of the Faculty of Agribusiness and...
more →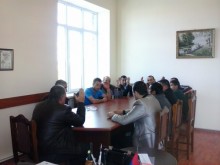 On 15 October a reporting meeting of Norashen initial organization of RPA Gegharkunik territorial organization was held, which was attended by 17 members of the initial organization. The meeting was chaired by the Chairman of the initial organization Garnik Gasparyan. It was attended by...
more →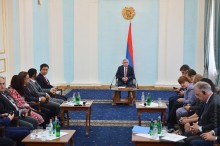 President Serzh Sargsyan received today participants of the Eurasian Partnership First International Conference. Welcoming them to Armenia, the President stressed the importance of the fact that the start of this helpful initiative carried out jointly by the World Armenian Congress and Union of...
more →