Welcome to the official website of the Republican Party of Armenia (RPA).
The Republican Party of Armenia is a national conservative party. Our objectives and mission are supported by the idea of eternity of the Nation and Homeland.

We do hope our website will provide you with all the necessary information on the party's ideological mission, its main objectives and participation in the country's public and political life, the main areas of performance, its achievements and accomplishments as well as future programs and activities.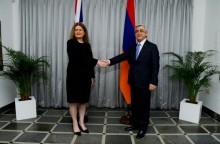 On the occasion of the national holiday of the United Kingdom of Great Britain and Northern Ireland, the official birthday of Queen Elizabeth II, President Serzh Sargsyan sent a congratulatory message to Queen Elizabeth II of the United Kingdom. The President of Armenia congratulated and...
more →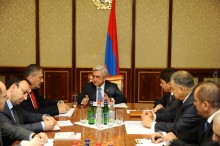 President Serzh Sargsyan held today a consultation to discuss progress and interim results of the activities carried out by the Public Service Reform Implementation Task Force as established under the President's executive order of December 20, 2016. Reference was made to the drafting of...
more →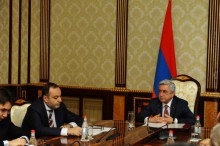 As part President-chaired meetings dedicated to the economic component of Armenia's foreign policy, President Serzh Sargsyan called today a consultation to discuss economic relations and cooperation between the Republic of Armenia and the Russian Federation. Ambassador Extraordinary...
more →