Welcome to the official website of the Republican Party of Armenia (RPA).
The Republican Party of Armenia is a national conservative party. Our objectives and mission are supported by the idea of eternity of the Nation and Homeland.

We do hope our website will provide you with all the necessary information on the party's ideological mission, its main objectives and participation in the country's public and political life, the main areas of performance, its achievements and accomplishments as well as future programs and activities.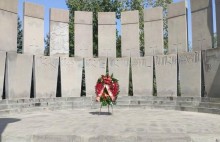 Eternal glory and esteem. Struggle in the name of the heroes' legacy and memory.
more →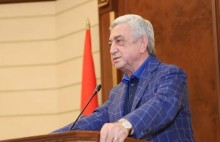 Third President of Armenia Serzh Sargsyan sent a congratulatory message to the newly elected President of the Republic of Artsakh Samvel Shahramanian.
more →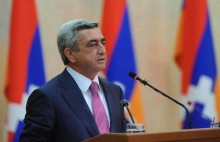 Strongly anchored in each and every international norm, independence of
more →