Welcome to the official website of the Republican Party of Armenia (RPA).
The Republican Party of Armenia is a national conservative party. Our objectives and mission are supported by the idea of eternity of the Nation and Homeland.

We do hope our website will provide you with all the necessary information on the party's ideological mission, its main objectives and participation in the country's public and political life, the main areas of performance, its achievements and accomplishments as well as future programs and activities.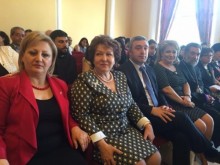 Today members of RPA Women's Council, at the head of the Chairman of RPA Women's Council, the RA NA Vice-Speaker Hermineh Naghdalyan, visited the regional office of RPA Lori and held a meeting with the Chairmen of Women's Councils of the region. At the course of the meeting...
more →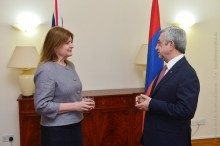 On the occasion of the National Holiday of the Great Britain and Northern Ireland – Birthday of Queen Elizabeth II - President Serzh Sargsyan sent a congratulatory message to Queen Elizabeth II and Prime Minister David Cameron. On the occasion of the Holiday, the President of...
more →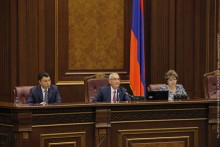 On June 14, the parliament continued the work of the extraordinary session debating the RA Draft Tax Code. The deputies Vahe Enfiajyan, Naira Zohrabyan, Mikayel Melkumyan, Mher Shahgeldyan, Nikol Pashinyan, Hakob Hakobyan, Gurgen Arsenyan, Edmon Marukyan expressed their views, concerns on...
more →