Welcome to the official website of the Republican Party of Armenia (RPA).
The Republican Party of Armenia is a national conservative party. Our objectives and mission are supported by the idea of eternity of the Nation and Homeland.

We do hope our website will provide you with all the necessary information on the party's ideological mission, its main objectives and participation in the country's public and political life, the main areas of performance, its achievements and accomplishments as well as future programs and activities.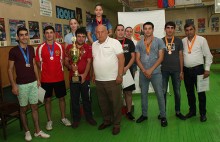 On September 24 at the sports hall of "Armenia" Sports Non-Governmental Organization the mini tennis team and individual tournament was held within the framework of RPA 15th traditional sport games program.
more →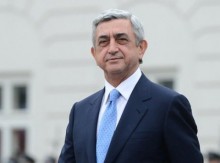 Honorable Mr. President, Accept, please, our sincere congratulations on the occasion of your birthday anniversary. We wish you good health, strength and tenacity in your patriotic activities. We are sure, that as a national and state figure, you will continue apply efforts aimed at...
more →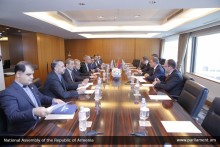 During his visit to Seoul within the framework of the Second Meeting of Speakers of Eurasian Countries' Parliaments the RA NA Speaker Ara Babloyan had bilateral meetings with the Speaker of Majlis of the Islamic Republic of Iran Ali Ardeshir Larijani, the Speaker of the Chamber of Deputies...
more →