Welcome to the official website of the Republican Party of Armenia (RPA).
The Republican Party of Armenia is a national conservative party. Our objectives and mission are supported by the idea of eternity of the Nation and Homeland.

We do hope our website will provide you with all the necessary information on the party's ideological mission, its main objectives and participation in the country's public and political life, the main areas of performance, its achievements and accomplishments as well as future programs and activities.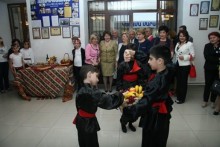 On 17 May at "Zeytun" cultural centre the Women's Council of Qanaqer-Zeytun territorial organization held an event on the theme "My family", dedicated to the Family International Day. Talented families participated in the event, performing traditional songs,...
more →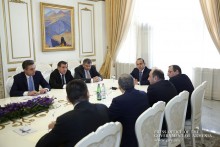 Chaired by Prime Minister Hovik Abrahamyan, a consultation was held in the Government to discuss issues relating to fuel oil market situation. Reference was made to the customs administration, the standards applicable in the Eurasian Economic Union, as well as the possibility of facilitating...
more →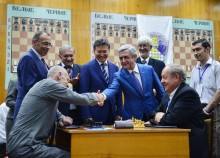 The President of Armenia, President of the Chess Federation of Armenia Serzh Sargsyan today at the Tigran Petrossian Chess House attended the opening ceremony of the World Individual Deaf Chess Championship. The tournament, which will last until May 26, will take place in 7 subgroups with the...
more →