Welcome to the official website of the Republican Party of Armenia (RPA).
The Republican Party of Armenia is a national conservative party. Our objectives and mission are supported by the idea of eternity of the Nation and Homeland.

We do hope our website will provide you with all the necessary information on the party's ideological mission, its main objectives and participation in the country's public and political life, the main areas of performance, its achievements and accomplishments as well as future programs and activities.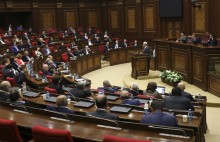 Republican Party Candidate, RPA Chairman Serzh Sargsyan was elected Prime Minister by open vote in the National Assembly.
more →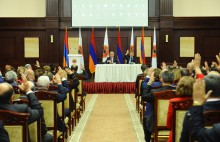 RPA Board makes decision: RPA faction of Parliament will officially nominate Serzh Sargsyan's candidacy for Prime Minister.
more →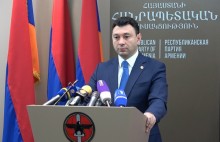 The RPA Executive Body has begun discussions related to the candidacy of future prime minister. The discussions were held in a solidarity atmosphere.
more →