Welcome to the official website of the Republican Party of Armenia (RPA).
The Republican Party of Armenia is a national conservative party. Our objectives and mission are supported by the idea of eternity of the Nation and Homeland.

We do hope our website will provide you with all the necessary information on the party's ideological mission, its main objectives and participation in the country's public and political life, the main areas of performance, its achievements and accomplishments as well as future programs and activities.
The annual conference took place in Genoa.
more →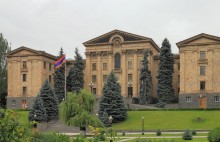 The Faction of the Republican RPA of the National Assembly, having familiarized with the charge and decision on arrest in the framework of the criminal case initiated against the second President of the Republic of Armenia, the first President of the Artsakh Republic Robert Kocharyan, declares:
more →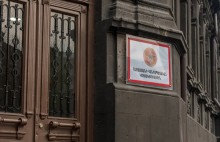 The Republican Party of Armenia has expressed deep concern over the criminal proceedings and arrest motion against former President Robert Kocharyan.
more →