Welcome to the official website of the Republican Party of Armenia (RPA).
The Republican Party of Armenia is a national conservative party. Our objectives and mission are supported by the idea of eternity of the Nation and Homeland.

We do hope our website will provide you with all the necessary information on the party's ideological mission, its main objectives and participation in the country's public and political life, the main areas of performance, its achievements and accomplishments as well as future programs and activities.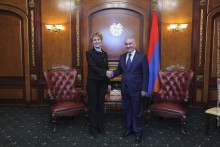 On January 18, the RA NA President Galust Sahakyan received the Ambassador Extraordinary and Plenipotentiary of the Republic of Bulgaria to the RA Maria Pavlova Tzotzorkova-Kaymaktchieva. Congratulating the Ambassador on assuming her post, the Head of the parliament has expressed conviction...
more →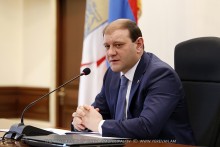 During the regular weekly working meeting in the City Hall Mayor Taron Margaryan was reported that corresponding studies had been made to implement the program of yard areas improvement and the current legal status of the constructions in yard areas had been checked out. It was mentioned that...
more →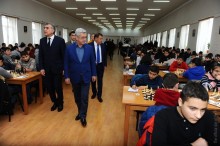 The President of Armenia, Chairman of Armenia's Chess Federation Serzh Sargsyan visited today Armenia's Chess Academy and observed the games of the 7th Chess Tournament dedicated to the memory of Andranik Margarian which commenced on January 8 and will conclude on January 16. The...
more →