Welcome to the official website of the Republican Party of Armenia (RPA).
The Republican Party of Armenia is a national conservative party. Our objectives and mission are supported by the idea of eternity of the Nation and Homeland.

We do hope our website will provide you with all the necessary information on the party's ideological mission, its main objectives and participation in the country's public and political life, the main areas of performance, its achievements and accomplishments as well as future programs and activities.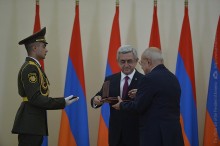 By the Presidential degree, on the occasion of the 25th anniversary of Armenia's independence a group of individuals were bestowed high state awards – orders and medals, for their contribution to the state building, strengthening of defensibleness and security, upholding of law and...
more →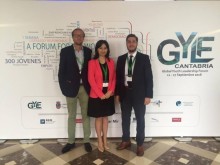 On 11-17 September in Santander city /Spain/ Global Youth Leadership Forum was held. About 300 young leaders participated in it. RPA Youth Organization was represented by the Head of the Foreign Affairs Committee of RPA YO, DEMYC Vice-President Lilit Beglaryan. The Forum is created with...
more →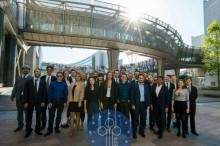 The EDS leadership meeting, held in Brussels, has been finished. It should be mentioned, that the member of RPA Youth Organization Anna Ohanyan was elected Co-Chair of EDS Standing Committee on Humans rights. The meeting aimed at developing a strategy for the implementation of future...
more →