Welcome to the official website of the Republican Party of Armenia (RPA).
The Republican Party of Armenia is a national conservative party. Our objectives and mission are supported by the idea of eternity of the Nation and Homeland.

We do hope our website will provide you with all the necessary information on the party's ideological mission, its main objectives and participation in the country's public and political life, the main areas of performance, its achievements and accomplishments as well as future programs and activities.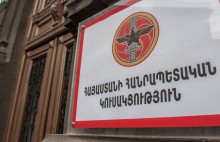 At the course of the meeting it was decided to establish territorial organizations of the Council of Elders
more →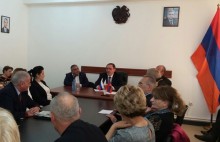 On 25 December at RPA Arabkir territorial organization a meeting was held with the Ambassador of the Russian Federation to the Republic of Armenia Mr. Ivan Volinkin.
more →
The final match of the Futsal Cup was held at the Football Academy of Armenia as part of the traditional sports games of RPA.
more →