News
Armenian National Assembly MP says shifting to complete majority election system out of date
05.03.2012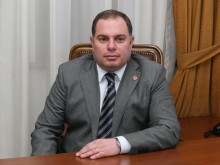 "The proposal on shifting to a complete majority system was a political show," MP from Republican Party of Armenia Hovhannes Sahakyan told the reporters.
"The point is not the shift to a proportional or majority election system, but holding fair and transparent elections," stated the MP, considering shifting to complete majority election system out of date.
RPA member reiterated that the RPA is not going to nominate businessman by proportional list but did not exclude their nomination by majority system.
The majority elections system is liberal in this respect and the Constitution does not prohibit it. The RPA will support their participation.