News
Sherman Presses USAID to Target US Assistance to Javakhk
27.03.2012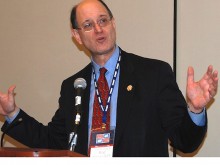 Rep. Brad Sherman (D-CA) emphasized the importance of expanding U.S. assistance to the Republic of Georgia's Armenian-populated region of Samtskhe-Javakheti (Javakhk) during a House Foreign Affairs Committee hearing with US Agency for International Development Administrator Rajiv Shah on the Agency's Fiscal Year 2013 budget, reports Armenpress citing the Armenian National Committee of America.
In his question to USAID Director Shah, Rep. Sherman outlined the difficult economic conditions facing many of the regions in the Republic of Georgia, and his efforts, in conjunction with the Armenian American community, to focus targeted assistance to the population in Javakhk.
USAID Director Shah noted that "On Georgia, and specifically the Samtskhe-Javakheti region, that you were referring to, we have been working with specific programs that deal with agricultural modernization, social development, maternal health and certain health and infrastructure efforts as well as support for civil society groups. We have increasingly tried to do that work in consultation with Armenian American communities and with an eye toward launching specific public-private partnerships with those communities."
In September of 2011, ANCA Chairman Ken Hachikian and Communications Director Elizabeth Chouldjian travelled to Javakhk and Tbilisi, Georgia, and held a series of meetings with local non-government organization leaders as well as high-level meetings with Georgian government officials, to identify ways to address the concerns of the Armenian population in the Javakhk.
That dialogue continued in Washington, DC, in January of this year, when Hachikian met with Georgian Ambassador to the U.S. Temuri Yakobashvili to explore ways to expand the Georgian-Armenian partnership to include broader direct Georgian and Armenian investments and also increased U.S. assistance to promote job-creation in the region. The ANCA has worked closely with Rep. Sherman, Rep. Adam Schiff (D-CA) and other House members as well as USAID representatives to raise awareness about the challenges facing the population of Javakhk and identify avenues for the U.S. government to partner with the Armenian Diaspora.