News
RPA Youth Organization announces admittance for Summer School named after Andranik Margaryan
14.06.2016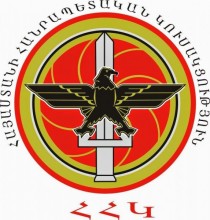 RPA Youth Organization announces admittance for Summer School named after Andranik Margaryan. People up to 35 years of age with a university degree or 3rd year and higher students are eligible to apply. Proficiency in English is obligatory.
Applications should be submitted by 30 June. Best students may be offered an opportunity to study at RPA Political School. Within the frameworks of the Summer political school the following topics should be studied: Basics of Management, Public Administration, Rhetoric, Political PR, Parties, Party Systems etc. The courses will be conducted by famous specialist.

Applications should be submitted via the following link: https://goo.gl/9HVNmC
For additional information applicants can contact the Central Office of the Republican Party of Armenia via telephone: 010 545079.